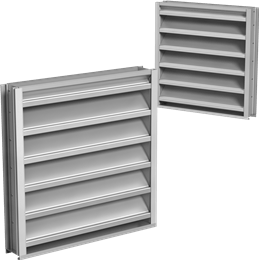 Stationary Blade Louvers
Extruded aluminum louvers available in standard configurations that meet or exceed the industry's most stringent test performance standards while also providing aesthetic appeal.
OVERVIEW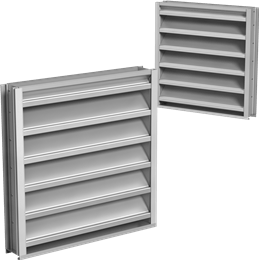 ESD-401SM
A weather louver protects air intake and exhaust openings in exterior walls. The design incorporates a drainable head and stationary horizontal blades to channel water to the jambs, which, guides the water through vertical downspouts for escape at the sill. Extruded aluminum, mill finish construction.
Certifications:
AMCA Air Performance & Water Penetration