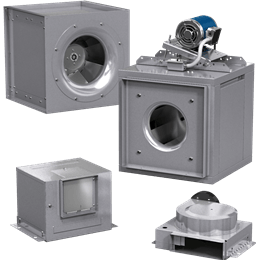 Inline Fans
Centrifugal inline fans are ideal for clean air applications including intake, exhaust, return, or make-up air.
OVERVIEW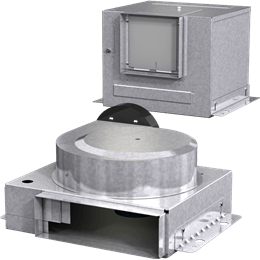 CSP-A/CSP-B
Direct drive, inline mounted fans designed for exhaust, supply or return air applications where low sound levels are required. Model CSP-A features an insulated, galvanized steel housing. Model CSP-B features a low profile, galvanized steel housing. All units have forward-curved centrifugal wheels.
75 to 1,670 cfm
Up to 1.0 in. wg.
Certifications:
AMCA Air & Sound Performance
UL/cUL 507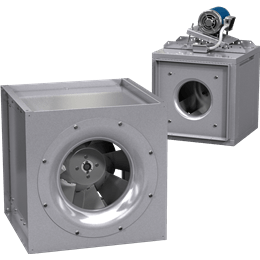 SQ/BSQ
Direct- or belt-driven, square centrifugal inline fans designed for intake, exhaust, return or make-up air applications where space is a prime consideration. Units feature a galvanized steel housing and an aluminum backward-inclined wheel.
105 to 11,975 cfm
Up to 1.75 in. wg
Certifications:
AMCA Air & Sound Performance
UL/cUL 705